Embark on a journey of discovery and wonder with our ultimate guide to Egypt day tours! Egypt, a land of ancient mysteries and unparalleled beauty, offers an array of experiences for every traveler. From the bustling streets of Cairo to the majestic temples of Luxor, each destination promises a unique adventure. Whether you're a history enthusiast, a culture seeker, or simply in love with scenic beauty, Egypt's day tours cater to all. Join us as we explore the riches of Cairo, the legacy of Luxor, the adventures of Aswan, and the coastal magic of Alexandria, and learn how to customize your very own Egyptian escapade.
Discovering the Riches of Cairo: Essential Stops in Your Egypt Day Tour
Cairo, the heart of Egypt, is a history and culture treasure trove. Your day tour should begin at the iconic Great Pyramids of Giza and the mysterious Sphinx, symbols of Egypt's ancient glory. Venture into the Egyptian Museum to witness the golden mask of Tutankhamun and thousands of other artifacts. Stroll through the bustling Khan El Khalili bazaar for souvenirs and a taste of local life. Don't miss the historic Coptic Cairo, home to ancient churches and the famous Hanging Church. Round off your day with a sunset felucca ride on the Nile, a perfect end to a day in this vibrant city.
Luxor's Legacy: Unmissable Experiences in Egypt Day Tours
Luxor, often called the world's greatest open-air museum, holds wonders that are a must-see. Please start at the Valley of the Kings, with its royal tombs including that of King Tutankhamun. The colossal temples of Karnak and Luxor on the East Bank demand awe and admiration. Don't overlook the Temple of Hatshepsut, a tribute to one of Egypt's most successful pharaohs. A walk along the Avenue of Sphinxes transports you back in time, and the Colossi of Memnon provides a perfect photo opportunity. Luxor's rich historical tapestry is an essential part of any Egypt day tour.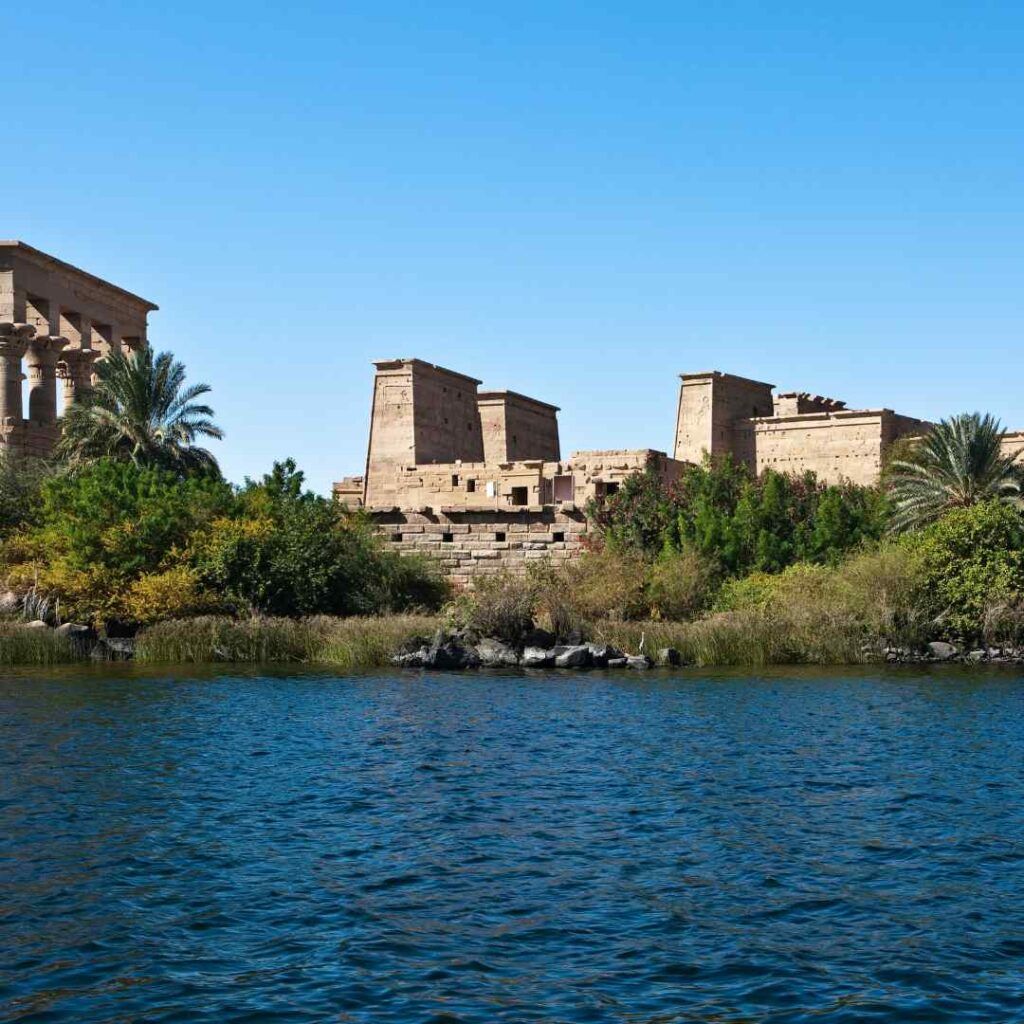 Aswan Adventures: Nubian Culture and Scenery in Egypt Day Tours
Aswan offers a serene, more intimate Egyptian experience. Visit the High Dam, a marvel of modern engineering, leading to the creation of Lake Nasser. The Philae Temple, dedicated to the goddess Isis, sits on an island and is accessible by a short boat ride. Explore the colorful Nubian villages, where brightly painted houses and warm smiles welcome you. Don't miss a traditional felucca ride around Elephantine Island, offering peaceful views of the Nile. The Aswan Day tour blends history, culture, and stunning riverine landscapes.
The Magic of Alexandria: Coastal Highlights in Egypt Day Tours
Alexandria, Egypt's window to the Mediterranean, is steeped in history and beauty. Begin with the famous Library of Alexandria, a nod to the ancient world's center of learning. The Roman Amphitheatre and the catacombs of Kom el Shoqafa offer glimpses into the city's Greco-Roman past. Stroll along the Corniche to enjoy the sea breeze and visit the Qaitbay Citadel, a 15th-century fortress built on the site of the ancient Lighthouse of Alexandria. The city's blend of history, culture, and coastal charm makes it a must-visit on your Egypt day tour.
Customizing Your Egypt Day Tour: Tips for a Personalized Experience
Creating your personalized Egypt day tour is all about aligning your interests with the diverse offerings of this land. History buffs can focus on ancient sites, while culture lovers can immerse themselves in local experiences and cuisines. Nature enthusiasts might prefer a day exploring Egypt's natural landscapes and gardens. Consider hiring a local guide for in-depth insights and stories that bring each site to life. Remember to factor in travel time between sites, and don't overfill your day – the beauty of Egypt deserves time to be truly appreciated.
Egypt Day tours offer an enriching, exhilarating, and educational experience like no other. Each city opens up a new chapter in the country's rich tapestry of history and culture. Whether it's the historical grandeur of Cairo and Luxor, the cultural charm of Aswan, or the coastal allure of Alexandria, Egypt beckons with open arms. Remember, Egypt is more than just a destination; it's an experience, a journey through time, and a treasure trove of stories waiting to be discovered. So pack your bags, set your itinerary, and get ready for an unforgettable adventure in the land of the Pharaohs!